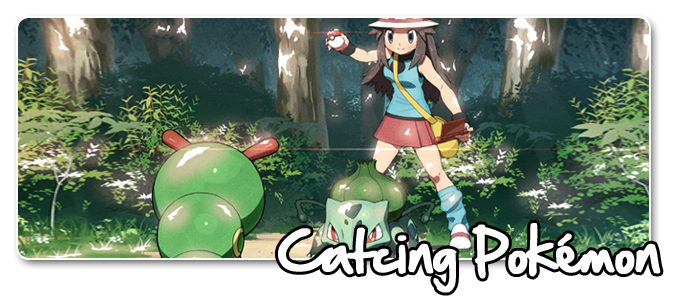 This is the topic where you submit a form to the staff concerning any method of catching a Pokémon. For detailed information, please read the

Catching Pokémon

topic in the Trainer's Guide.
Code: Select all
[b]System:[/b] Capture Arena, In-Thread, One Shot, Fossil/Egg
[b]Thread:[/b] A link to the thread your character is in.
[b]Character:[/b] A link to your character's profile.
[b]Pokémon:[/b] Either list Pokémon that the staff will pick randomly from, or state which specific breed you want. Keep in mind to reference from applicable Location Guides only.
[b]Shiny:[/b] Yes/no (one shot/in-thread only), or random. Capture Arena results will always be random, while In-Thread and One-Shots are by staff review if shiny Pokémon are requested.
[b]Alternate Coloration:[/b] If your 'mon is not shiny, but you wanted them to be a bit different, state the differences here. A mod will approve them if they're in reason when going over your request.