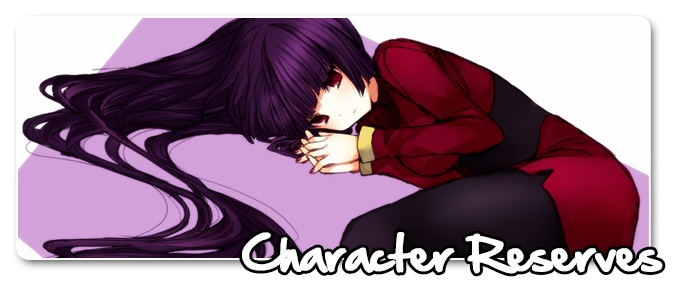 This is where you come when you want to reserve a character to ensure you have ample time to make a profile. Reserves are good for one week from the time stamp of your reserve post, and you may only have up to three characters reserved at once. After which, you may not reserve the same character for another week. This is to allow others to reserve and profile that character.
Your reserve post will be kept here for at the least, two weeks (the first week to stand as proof of your reserve, the second week to stand a reminder of when you first reserve the character and thus when you'll be able to reserve them again, if applicable.)
Simply post the name (or names) of the character you would like to reserve in this thread and the staff will apply the reserve to the listings for you.